Broadband Networks – Communicate Without Boundaries
   Arris este unul dintre cei mai mari producatori mondiali de Set-Top-Box-uri. In plus, ocupa o pozitie de frunte in piata retelelor Home Office. Oferta de distributie cuprinde echipamente Arris/Motorola pentru transmisiuni pe retele de cupru si fibra optica.
Operatorii de cablu si furnizorii de servicii Web pot gasi in aceasta oferta solutii clasificate la nivel carrier-class precum si o gama importanta de sisteme wireless ce sunt disponibile in diferite frecvente si tehnologii. Echipamentele produse de Arris / Motorola nu sunt utilizate numai de catre operatorii de telecomunicatii sau de operatorii de televiziune prin cablu, ci si de catre companii de Internet, de toate dimensiunile, de catre autoritati si operatori locali.
One-IT este Partener ARRIS in Baia Mare si Cluj-Napoca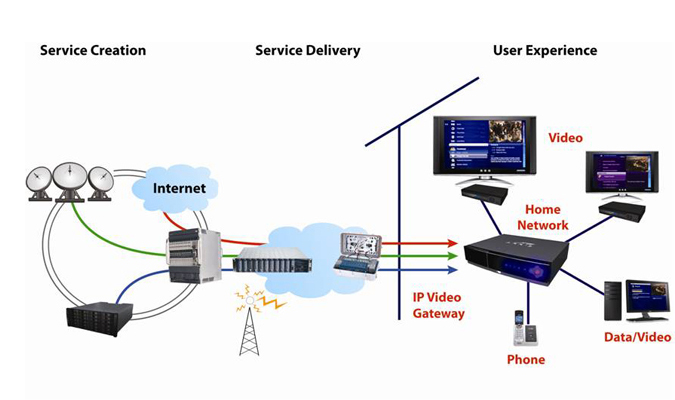 ARRIS WHOLE HOME SOLUTION
ENABLING OPERATORS TO MEET CONSUMER DEMAND FOR CONVERGED HOME NETWORK AND IP CONTENT AND SERVICES
The ARRIS IP Video Architecture is designed to accelerate the introduction and deployment of an open, scalable, converged, IP Video service offering over cable that is both capital and operational expense efficient. The ARRIS IP Video Architecture relies upon the inherently flexible IP domain to preserve the operators' existing MPEG infrastructure investment while ensuring maximum utilization of bandwidth. The ARRIS IP Video Architecture is supports operators who prefer to start with a hybrid IP and MPEG/DVB approach as well as those that want to migrate to a full IP architecture in one step. This is achieved through convergence in the network elements creating, acquiring and delivering services to the subscriber and in the subscriber client devices creating the user's personal media consumption experience.
The subscriber client component of the ARRIS IP Video Architecture is the ARRIS Whole Home Solution. The ARRIS Whole Home Solution includes a family of Media Gatewayand Player products with the Moxi® User Interface to support hybrid and full IP architectures. These Gateways and Players combine simultaneous use of feature-rich video and telephony services, multi-room DVR, Wi-Fi, DOCSIS® 3.0 data rates, and other services. This solution answers the demand for a single service provider offering that provides multi-room subscriber access to unicast and multicast content—whether via cable, over the top, or the subscriber's personal media on their home network.
Pagina oficiala a producatorului: www.arrisi.com
Pentru modele si produse ARRIS va recomandam sa luati in prealabil legatura cu specialistii nostrii pentru recomandarea unor produse broadband networks conform necesitatilor dumneavoastra si la cel mai bun raport pret/ calitate !
Pentru oferta personalizata ARRIS sau pentru o cotatie de pret speciala sau va rugam sa ne contactati.